Clients
North Star is proud to have worked with many outstanding professional service firms over the years. Here are a few comments about their experiences working with us. We would love the opportunity to work with your organization as well!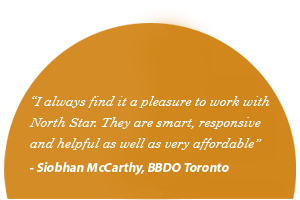 "North Star Consulting Group has been an incredibly effective partner for us in customizing 360 Leadership Assessments for several of our clients. They provide a seamless and fully integrated solution that is highly effective – tailored questions, easy to use technology and comprehensive, user-friendly reporting. If you are an organization, consulting firm or consultant/coach with a need to have a 360 Leadership Assessment that completely reflects the competencies you wish to receive feedback on, North Star is the firm to work with. They have my highest recommendation."
Chuck Mollor
Managing Partner
MCG Partners
---

"I always find it a pleasure to work with North Star. They are smart, responsive and helpful as well as very affordable. We use them for our employee engagement survey and our client satisfaction surveys and find they provide proactive added value as well as a terrific service. I recommend them highly."
Siobhan McCarthy
Senior Vice President, Director of Organizational Development
BBDO Toronto
---

"DDB Worldwide Communications Group, Inc. has been working with North Star over the past 10 years. The "Dougs" have been great strategic partners during this time, working with us on the design and updates of our internal employee engagement survey, and providing the network agencies and senior management with an extremely high level of professional data analysis. We have a very diverse global footprint, and North Star has been extremely proactive in recommending both broad and country specific process improvements which have improved survey effectiveness and management information efficiency. It's a terrific partnership and we truly value North Star's perspective, contribution and "can do" attitude."
Greg Taucher
Director of Global Accounts & Contracts
and Chief People Officer
DDB Worldwide Communications Group, Inc.
---

"I passionately believe in the service profit chain, and that (at its most basic) happy productive people make happy profitable agencies. There is more than enough evidence from North Star's work with Omnicom companies to prove this analytically, as well as by "gut feel". So it is critical to me to measure the "happiness" temperature of our people, spot where they think we're doing well and need to dial up, spot where we need to improve. North Star's method is fundamental in helping us determine that. Of course, what's equally fundamental is the action which follows – but that's my job!"
Ian Thubron
President, TBWA\Greater China
EVP, TBWA\Asia Pacific
---
A few of our great clients…