Employee Engagement Surveys
Can you afford not to know what your employees are thinking? With the increasing costs of employee turnover it pays dividends to keep a pulse on your most important assets. . . your people!
Employee Engagement surveys provide key information your business needs to improve employee loyalty and attract and retain high-quality talent.
Client Feedback Surveys
Interested in gaining valuable insight into your client relationships and experiences, stimulating product innovation, or bolstering client loyalty and retention? All of these are key drivers of financial performance and can be improved by implementing a Client Feedback Assessment at your company.
360° Leadership Assessments
How effective is your company leadership? Leaders have a leveraged impact on their organization relative to that of an individual contributor.
Make an investment in your leaders today through our 360° Leadership Assessment service and enhance the future success of your business.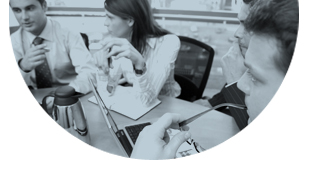 Let's Get Started!
Time to get the ball rolling! Click on the link below to start the discussion.
Get Started